---
Dancing with Bach is an educational/performance video project exploring the solo cello suites, BWV 1007-1012. Organized according to movement type, the goal is to present historical performance practices, and particularly those of Baroque dance, in a way that provides a framework for individual expression and exploration.
​Each video stands somewhat on its own so that viewers may dive in where they wish, but the larger, broader concepts will be outlined in the main project introduction and in the overview videos for the various movement types. Scrolling commentary with references and links are provided for additional information and to aid further study. All sources consulted are also listed in the Bibliography.
This is a project begun during the COVID-19 pandemic and is a work in progress.
---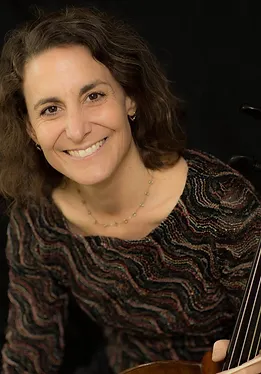 Stephanie Vial is a widely respected cellist, praised for her technical flair and expressive sense of phrasing. Stephanie performs regularly in early music ensembles throughout the US and has given solo and chamber music concerts, lectures, and master classes at numerous universities and institutions, including The Shrine to Music Museum, The University of Virginia, Duke University, Boston Conservatory, and as a regular guest at The Curtis Institute of Music.
Together with Elizabeth Field, she is the co-director of The Vivaldi Project, as well as its educational arm, the Institute for Early Music on Modern Instruments, which offers professional string players the opportunity to study historical performance practices using their own modern instruments. Her book, The Art of Musical Phrasing in the Eighteenth Century: Punctuating the Classical "Period," published by the University of Rochester Press Eastman Studies in Music series in 2008, is praised by Malcolm Bilson as "inspired scholarship" and "essential reading."
She developed The Vivaldi Project's recording series, Discovering the Classical String Trio (MSR Records), researching and writing about the vast, overlooked string trio repertoire. The two volumes to date (a third is underway) have been haled as "captivating" and "highly recommended" (Gramophone). Additional recordings, both chamber and orchestral works, can be found on Dorian, Naxos, Hungaroton, and Centaur Records.
Stephanie received her Bachelor Degree from Northwestern University where she studied with Alan Harris, followed by a Master's Degree at Indiana University under Tsuyoshi Tsutsumi, and a D.M.A. in 18th-century performance practice from Cornell University, working with John Hsu. She has made Durham, NC her home since 1997, where she performs regularly and is a lecturer at the University of North Carolina at Chapel Hill.
---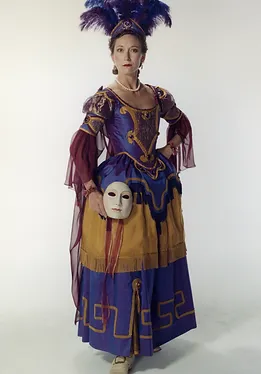 Paige Whitley-Bauguess interprets, recreates, and performs Baroque theatre dance in venues around the world, appearing as a soloist and with dance partner Thomas Baird. A recent performance with Baird was described as "a window on the past…like being caught in a musical and theatrical time warp that reached my ears and eyes as a soft-focus vision of a quite spectacular moment in the history of western performance art," (The Georgia Straight, Vancouver, BC).
Paige is director of the Baroque Arts Project with Barry Bauguess and producer of two baroque dance DVDs: Introduction to Baroque Dance-Dance Types and Dance of the French Baroque Theatre. In addition to her artistic collaborations with Thomas, Paige has stage directed baroque opera and theatre for UNC-Chapel Hill, Wingate University, Bloomington Early Music Festival, Magnolia Baroque Festival (with Baird), Peabody Conservatory, East Carolina University, and VOX (Charlotte). She has served on the faculties of Twin Cities Baroque Instrumental Program, Oberlin Baroque Performance Institute, Institute for Early Music on Modern Instruments, East Coast Baroque Dance Workshop at Rutgers University, and Stanford Baroque Dance Workshop. Whitley-Bauguess holds an MA in Dance History from the University of California at Riverside and a BFA in Ballet from the UNC School of the Arts where she also attended high school.